Pracujesz na umowie śmieciowej? Możemy pomóc!
Support Capgemini Workers in Spain against Downsizing!
Anonim, śr., 22/05/2013 - 21:26
Image: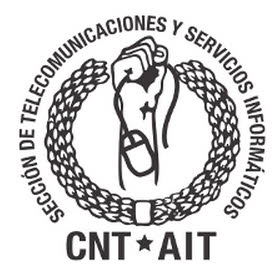 The Capgemini multinational plans to fire 370 workers in Spain. Last week, workers went on strike for 24 hours and decided to have a longer strike starting May 23 if the company did not resign from its plans. However, the two biggest unions in the company, CCOO and UGT cancelled the strike without asking, hours before the planned assembly of workers.
It is unclear what happens next, but our comrades in CNT-AIT in the firm will continue to protest and agitate.
Our comrades at Priama akcia have set up an email form for sending protests to the company. Please take a moment to send a mail and let the bosses know what you think of the firings!
The links are below. The messages are editable - senders can choose their own Text and Subject if they like.
SPANISH
For individuals:
http://www.priamaakcia.sk/index.php?action=soliMail&soliMail_id=40
For groups:
http://www.priamaakcia.sk/index.php?action=soliMail&soliMail_id=41
FRENCH
For individuals:
http://www.priamaakcia.sk/index.php?action=soliMail&soliMail_id=42
For groups:
http://www.priamaakcia.sk/index.php?action=soliMail&soliMail_id=43
ENGLISH
For individuals:
http://www.priamaakcia.sk/index.php?action=soliMail&soliMail_id=44
For groups:
http://www.priamaakcia.sk/index.php?action=soliMail&soliMail_id=45